Gundam Seed Cosplay
Gundam Seed Cosplay/Gundam Seed Destiny
God Gundam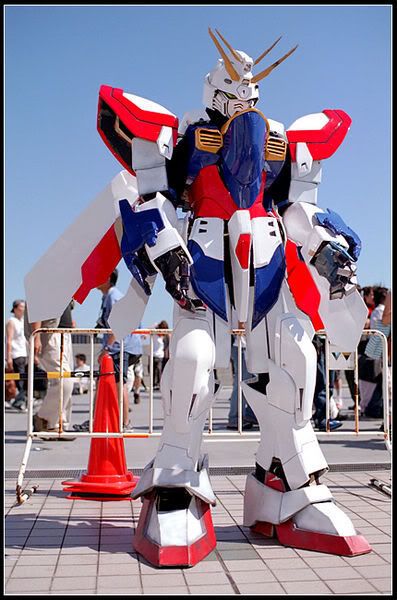 This is a mecha cosplay. They are probably the rarest form of cosplay, and frankly they do not get enough credit. Hundreds of hours can easily be spent on a cosplay of this complexity. No, it's not easy to make cosplay armour, and it's even harder to make it look good. This cosplay truly deserves its title "God Gundam," I doubt I've ever seen a better one. Great job.
Lacus Clyne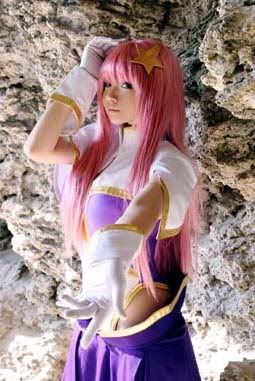 Here is Arisa Mizuhara again as Lacus Clyne of Gundam Seed Destiny. Notice the quality of the wig she's chosen, and even more importantly her pose. A good pose can really capture the attitude/personality of the person you are cosplaying. Arisa has been quoted as saying "cosplay feels best when it brings out the essence of the character and the poses match the original source."
Tip: Take Arisa's word for it. Next time you decide to cosplay a character, do a little research to find out that person's "signature pose." Using that pose during photoshoots will not only make you look more professional, and like you have been cosplaying for a long time, but it helps you truly bring out the attitude of that character.
Fun fact: Arisa Mizuhara admits to having cosplay idols, because she enjoys how they cosplay so perfectly and they make her want to continue and do the same. But who these people are, we shall never know because she keeps their identities secret!
Another Gundam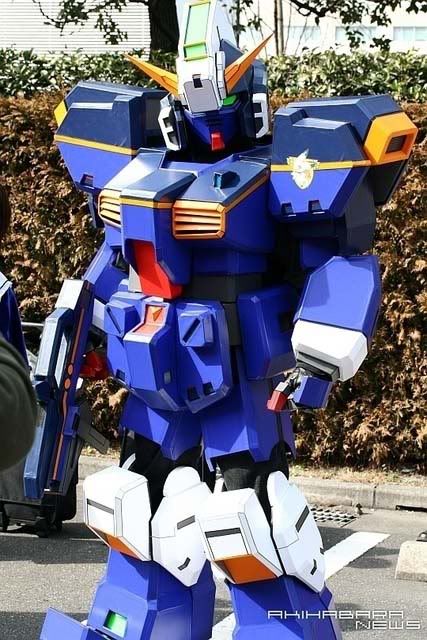 Return from Gundam Seed Cosplay to Cosplay Idols